The
best way

to get modern cyber-resilience that stands the test of time.
Have you ever seen ransomware attack a tape sitting on a shelf? Neither have we.
Sometimes an old-time technology wins against modern counterparts. This perfect add-on to BackupAssist brings our tried-and-tested tape backup software to solve today's problems of data retention and cyber-resilience in an increasingly uncertain world.
BackupAssist already provides, out of the box: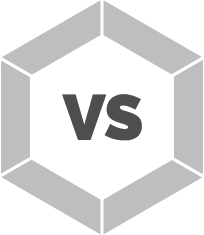 Get all the benefits of tried-and-tested tape backup technology:
Effortlessly handle these common data loss / data recovery scenarios:
Comply with data retention and recordkeeping laws.
According to manufacturers, tapes still have the longest shelf life for data storage.

Combined with our use of the ZIP64 data storage standard, this means your data will be accessible well into the future.
Preserve existing investments and put them to good use.
Tape drives are not cheap, and neither is a bitcoin ransom.

Put your hardware investments to good use again with the BackupAssist Tape Archiving Add-on.
Fully integrated with BackupAssist's powerful backup and restore capabilities.
Easy, transparent support for tape drives.
Using our tape backup software is a piece of cake.
File Archiving is the backup type that supports tape drive destinations if you have the Tape Archiving Add-on
2
Choose Tape as the destination
The 'Destination' step is where you select tape media when creating a job, and encryption for the backup.
3
Configure the tape drive
The 'Set up destination' step is where you detect the tape drive and select the media settings
4
Configure the ZIP options
File Archiving uses data compression. Editing a job allows you to set a range of compression options
Frequently Asked Questions