How to achieve fully automated, business-grade, offsite server backup to the cloud.
Put your Internet connection to good use and achieve enhanced cyber-resilience.
Designed specifically for the needs of SMEs, the BackupAssist Cloud Offsite Add-on delivers fully automated, offsite Windows Server cloud backup, with guaranteed yearly, monthly, weekly and daily restore points, and a host of data security features. Supports many storage options like Azure, AWS S3, Azure, Wasabi and private cloud.
BackupAssist already provides, out of the box: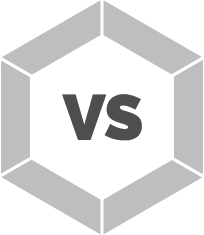 Achieve fully automated offsite backups:
Enhanced cyber-resilience with multiple eggs in multiple baskets
Far too many businesses have one backup, the wrong backup, or no backup at all.

The ever growing problem of hacking and sabotage means that attackers can delete backups and install ransomware.

Don't be a victim. Keep multiple backups – multiple eggs in multiple baskets – to be cyber-resilient.
Helps you comply with data handling laws, such as HIPAA, GDPR, PIPEDA
Data breaches are a major problem. Failing to secure your customer data can mean steep fines and lawsuits.

The Cloud Offsite Add-on secures your backup data with client-side AES-256 encryption. Even if the cloud container is breached, the leaked data is gibberish without the decryption key.
Put your existing internet connection to good use
The majority of organizations operate during fixed working hours, but pay for an Internet connection that is connected 24/7.

Now you can put that connection to good use by running cloud offsite backups.

With advanced features like throttling, resilient transfers and bandwidth saving, it runs silently in the background.
There are a myriad of cloud offsite backup options available. They vary greatly in price and features.

So what makes our server cloud backup software ideal?

Businesses have much higher requirements than consumers, so here are two compelling reasons to choose us.
Reason 1: We take data handling and security seriously
You choose where your data gets stored - public or private cloud.
With our "bring your own storage" approach, you have 100% control over where you put your backup data.
Deduplication and compression.
Most data on a system is repeated, contains empty space, or can be compressed.

We save your storage costs and bandwidth by performing client-side deduplication and compression. On typical installations, it can reduce the storage space required by 71%!

Not only will your backups run faster, but you'll pay less in hosting costs.
Fully insulated client-side encryption.
Not only do we use the best encryption standard available – the AES-256 cipher – we also use it in a way to achieve a fully private "silo" of storage that is insulated from all other data stored in the same cloud provider.

In contrast, many cloud backup hosts will use AES in "convergent" mode, which reduces security and pools encrypted data across tenants to save space.
Reason 2: The recovery is reliable and simple
Full VSS application support.
In order to properly back up applications like Exchange, Hyper-V and SQL, your backup software needs to properly integrate with VSS so that data snapshots are consistent.
The Cloud Offsite Add-on does this for both backup and restore, so the integrity of your data is assured.
Business-grade data retention.
Many businesses need to keep a "system of record", or guaranteed restore points to satisfy regulatory compliance such as SOX.
Simply use the Cloud Offsite Add-on's Grandfather-Father-Son (GFS) scheme to achieve a variety of yearly, monthly, weekly and daily restore points.
Integrated with the BackupAssist Classic Restore Console
You get all the benefits of automated offsite backups with the ease-of-use of the BackupAssist Classic Restore Console.
Our server cloud backup software brings enterprise features to SMEs.
When a backup starts, all files and applications are snapshotted using the Windows VSS infrastructure, which provides file and application consistency.
The same happens at restore time – applications are consistently restored through the VSS infrastructure.
Our cloud offsite technology:
Version history is maintained according to your data retention scheme.
When data is no longer needed, the appropriate chunks are automatically deleted from your cloud destination.
This frees up space and reduces hosting costs
Where there is too much data to send over the Internet in the first full backup, cloud seeding comes to the rescue.
Do your first backup to a removable hard drive using our Cloud Seeding Tool, and then send it to your cloud provider.
Using the Cloud Offsite Add-on is a piece of cake.
Cloud Backup can be selected from the Backup tab if you have the Cloud Offsite Add-on


2
Choose the Cloud storage
Use the 'Destination' step to select Azure, Amazon or WebDAV, our supported cloud destinations
If you chose Azure, the 'Set up destination' screen will display fields for Azure storage, and our own encryption
If you chose Amazon, the 'Set up destination' screen will display fields for Amazon S3 storage, and our own encryption
Cloud Backup has an optional tool that copies the first full backup to a removable drive that can be used to seed the destination.
Frequently Asked Questions