Effortlessly restore Exchange mailboxes and granular items directly from backup.
What used to be a cumbersome process taking hours, is now elegant, graceful and just a few clicks away. Happy users, happy administrators.
Now there's no need to restore the entire Exchange Server when all you need back is a single email, contact, note or mailbox. Thanks to our Exchange Granular Recovery tool, simply select and restore only the things you need – saving you time and money.
BackupAssist Classic already provides, out of the box: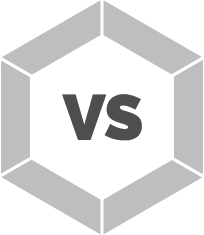 Additional capabilities with Exchange Granular Restore:
Effortlessly handle these common data loss / data recovery scenarios:
A user accidentally deleted some emails or contacts.
A technical malfunction wiped out a user's mailbox.
An attachment got corrupted.
You're in a legal dispute and key evidence is locked away in emails.
You are served with a subpoena and need to produce evidence, which may date back years.
You need to retrieve your contact list from 10 years ago
And do it really, really fast:
No need to restore entire Exchange databases.
Simply mount any EDB file from any backup, and extract the data directly – only what you need.
An Exchange granular recovery used to take hours to achieve. Now it's 3 minutes.
The Exchange Granular Add-on handles the heavy lifting.
All Exchange Servers store their back-end databases as an "EDB" file.

The key technology that makes the granular restore possible is opening and reading the EDB file directly.

Thanks to our technologies working in harmony, we will transparently open the backup file and then the EDB file inside the backup, without modifying the backup in any way.
Integrates into the Restore Console
Our restore console will:
It's easy to recover mailboxes, emails, contacts, notes, and items.
1
Click Exchange Granular Restore
Requires the Exchange Granular Add-on, which is unlocked in the BackupAssist restore tab
Any System Protection, File Protection or File Archiving backup of an Exchange Server.
3
Locate the files to restore
BackupAssist's Restore Console will open the mail database, and allow you to browse or search for the mail items you want to restore
4
Drag and drop the mail items
The console will connect to the Exchange Server you are restoring to, and you can drag the mail items to it or export them to a PST
Frequently Asked Questions
Yes. If you are running Exchange Server within a Hyper-V guest, you can use the Exchange Granular add-on with the Hyper-V Advanced add-on to do granular exchange item restore directly without restoring the entire guest VM.
Install this on your host machine.
This particular add-on does not work for cloud-based services – it works for an on-premise Exchange server, where you have access to the EDB file.
However, BackupAssist offers a different solution to back up cloud-based email services. It's BackupAssist 365, and it can back up data in 3 different scenarios:
Office 365 or Exchange Online – hosted by Microsoft

Hosted Exchange – hosted by 3rd parties

Your own Exchange server, accessible via the Internet or via the LAN
It will allow you to download and store individual mailbox items into a local PST file, for fast and easy restores. We recommend this solution when you want to protect mailboxes on remote servers.
No, it is only available as an add-on to BackupAssist Classic.