Minimize data loss with near-continuous backup for SQL Server Databases.
When you have critical databases that need enhanced protection with the minimal window of data loss, you now have the ideal SQL Server backup software solution.
It's easy to keep your SQL Servers protected with our SQL Server backup software. Using both full and transaction log backups, we get your window of possible data loss down to just a few minutes, while enabling accurate point-in-time database recovery.
BackupAssist Classic already provides, out of the box: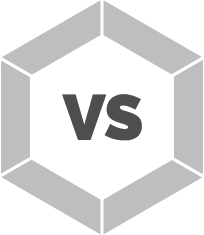 SQL Servers get enhanced backup and recovery features:
Get your window of possible data loss down to just a few minutes.
Get your SQL backups offsite by combining them into other BackupAssist Classic jobs.
Benefit from BackupAssist's powerful data management capabilities.
The complicated steps of SQL Server backup are done automatically by our software.
When backing up SQL Server databases..
On the backup side, one full backup per day will be run.
Additional transaction log backups can be scheduled throughout the day, as frequently as every 5 minutes.
These backups are placed into the same backup directory for convenience.
When restoring SQL Server databases…
When restoring, it's possible to restore all, or only selected databases to a particular point in time.
Firstly we restore the full backup, and then use the transaction log backups to roll forward the database state to the desired restore point.
All this happens at the click of a button.
Using the SQL Continuous Add-on is a piece of cake.
Requires the SQL Continuous Add-on, which is unlocked on the BackupAssist Backup tab
In the 'Selections' step, BackupAssist connects to the SQL Server. All databases are listed and the selections can be modified.
3
Set up the Transactional schedule
In the 'Schedule' step, select 'Transactional' and set the backup frequency – this can be as low as every 5 minutes
4
Click SQL point-in-time restore
Once you've started running SQL transactional backups, you can perform point-in-time restores from the Restore tab
An SQL point-in-time console will open when you make the Restore tab selection. Select the SQL Server to view the restore options
6
Choose the restore point
Enter the preferred restore point and BackupAssist will show the closest transactional backups for you to choose from
7
Start the restore process
Select 'Next' on the 'Perform restore' screen to start the point-in-time restore of the selected database(s)
Frequently Asked Questions